Vic Thrill + Saturn Missile: Circus of Enlightenment
Vic Thrill + The Saturn Missile's album "Circus of Enlightenment" is a wild journey of feverish digital beats, guitar sounscapes and surreal lyrics. I had a lot of fun with this CD packaging.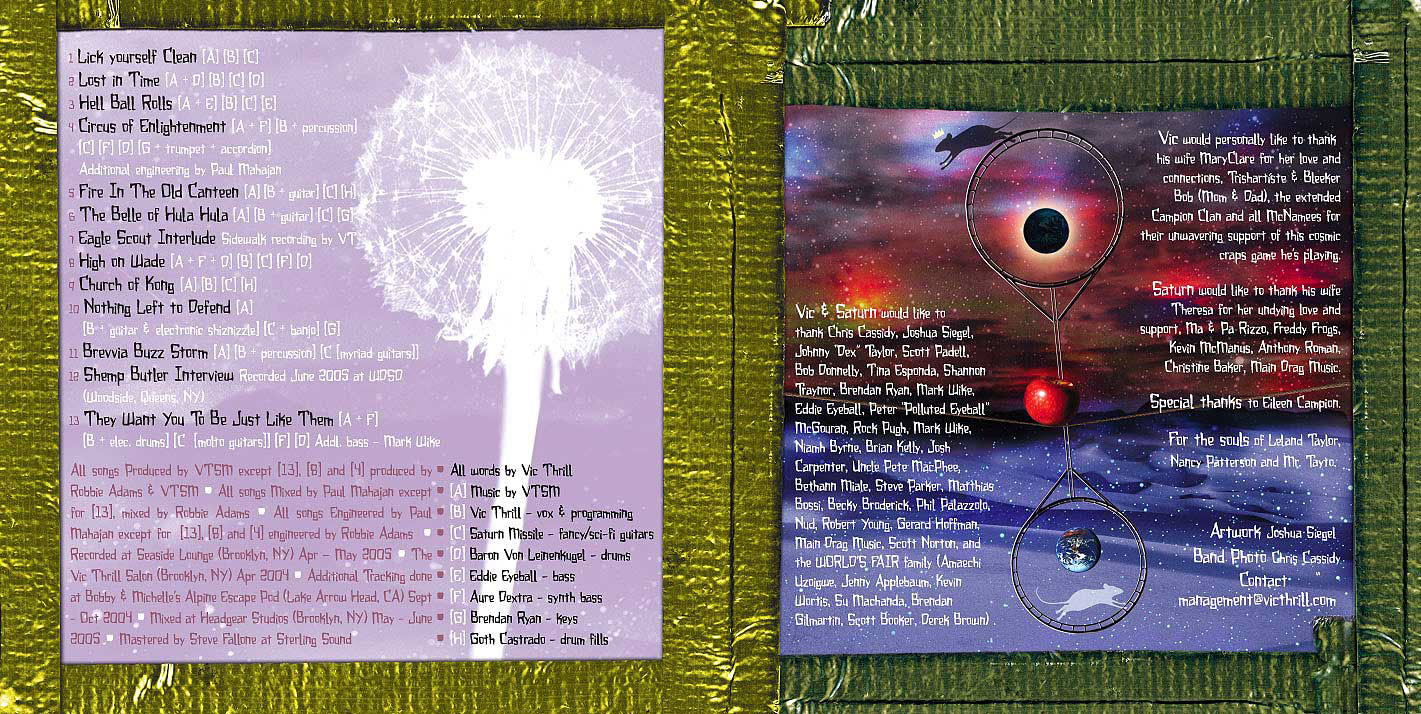 I created a TON of art for this record while it was in production. In the end, we could ony use a few pieces for the slimline case, so most of the art ended up being put to use in a digital booklet. There, I got to experiment even further with the album's crazy visual style. Photos of the musicians are by Chris Cassidy.